Mens Brando Biker leather Jacket | Distressed Jackets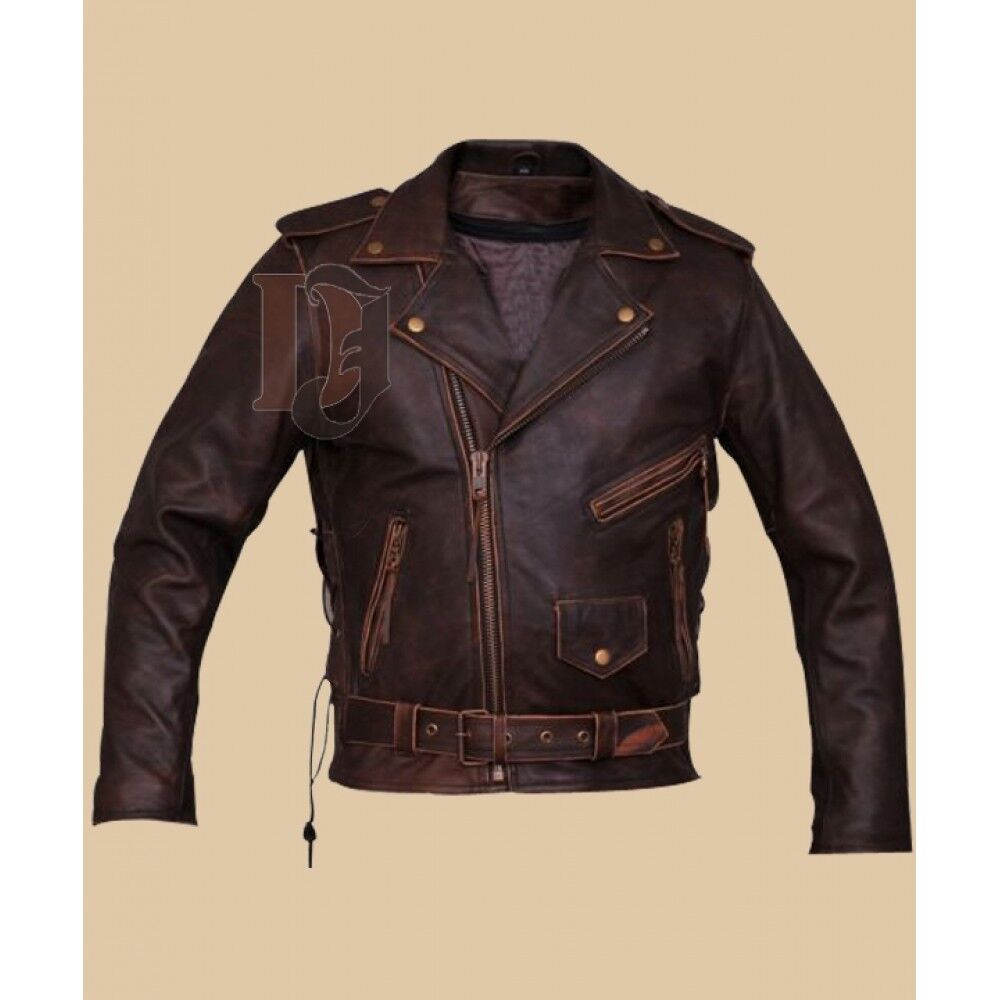 Mens Brando jackets are always in fashion:
The craze for the leather jacket never comes to an end. It has been several decades but these attires are in demand as if they were introduced to the market yesterday. In the beginning, these leather pieces were not believed to be accessed by everyone. However, these days we can see people easily buying leather jackets and the credit goes to the young designers. They design these
Leather Coats and Jackets
at a reasonable price. It is due to this fact we see people easily wearing the celebrity inspired dresses too. So if you are also looking forward to having a leather jacket in your wardrobe this year, then this is indeed the right time.
These jackets are made up of high-quality leather
It is meant for men in particular
These jackets are accessible in dark brown color
The collar of the jacket is lapel
The internal viscose lining of these jackets add to the warmth and comfort of the people
There are 4 pockets on the front side of the jackets and there is a couple of pocket on an inner side
You will not regret buying into this jacket in any manner.