Vintage Motorcycle Distressed Black | Ultimo Jackets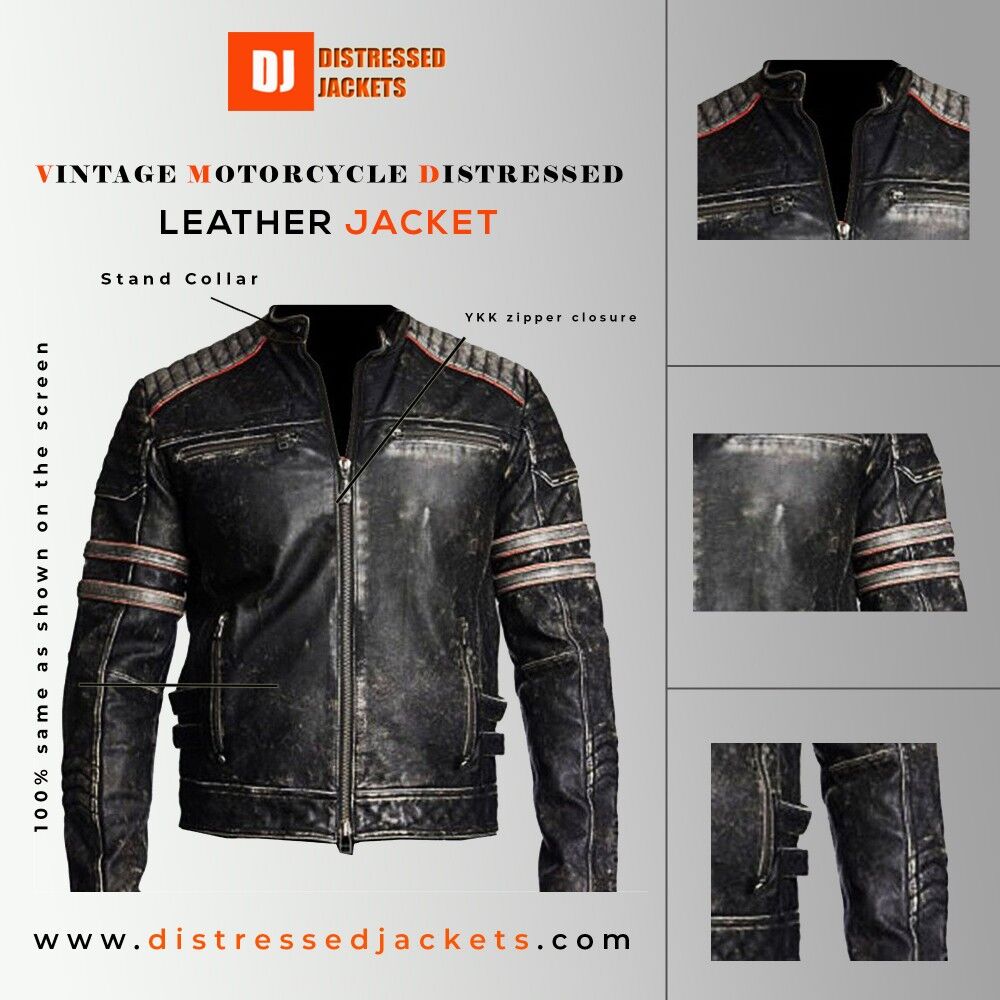 Buy vintage motorcycle distressed black leather jackets:
Distressed leather jackets come with different colors, styles, and makes. Among different types of leather jackets distressed jackets are the topmost among the motocross jackets. These jackets are made of heavy leather to ensure that they last for longer. These
vintage motorcycles distressed black leather jackets
are known to offer perfect shape to the body. Most of the times these jackets were offered in black and dark brown color, however, lesser brown color (distressed brown color) is not lesser in demand. This color gives perfect vintage look to the jacket in every manner.
Some of the prominent features of the vintage motorcycle distressed black leather jackets are as follows:
These jackets have been made of 100% real leather
It has been equipped with stand collar and YKK zipper closure
It is offered in distressed black color and four pockets on the front closure
It has been given a café racer style
You will find it to be 100% same as shown on the screen
In short, these vintage motorcycles
distressed black leather jackets
have been adorned with finest craftsmanship and stitching. It does not matter if you want to buy a piece for you or for your loved one, this attire is a must for you in every manner.
We are Selling our products In New York, Los Angeles, Chicago, Houston, Philadelphia, Phoenix, San Antonio, San Diego, Dallas, San Jose and all over the USA, UK, Canada, Australia, All Over the world.