Retro Cafe Racer Classic Motorcycle Jacket | Double Stripe Black Leather Jacket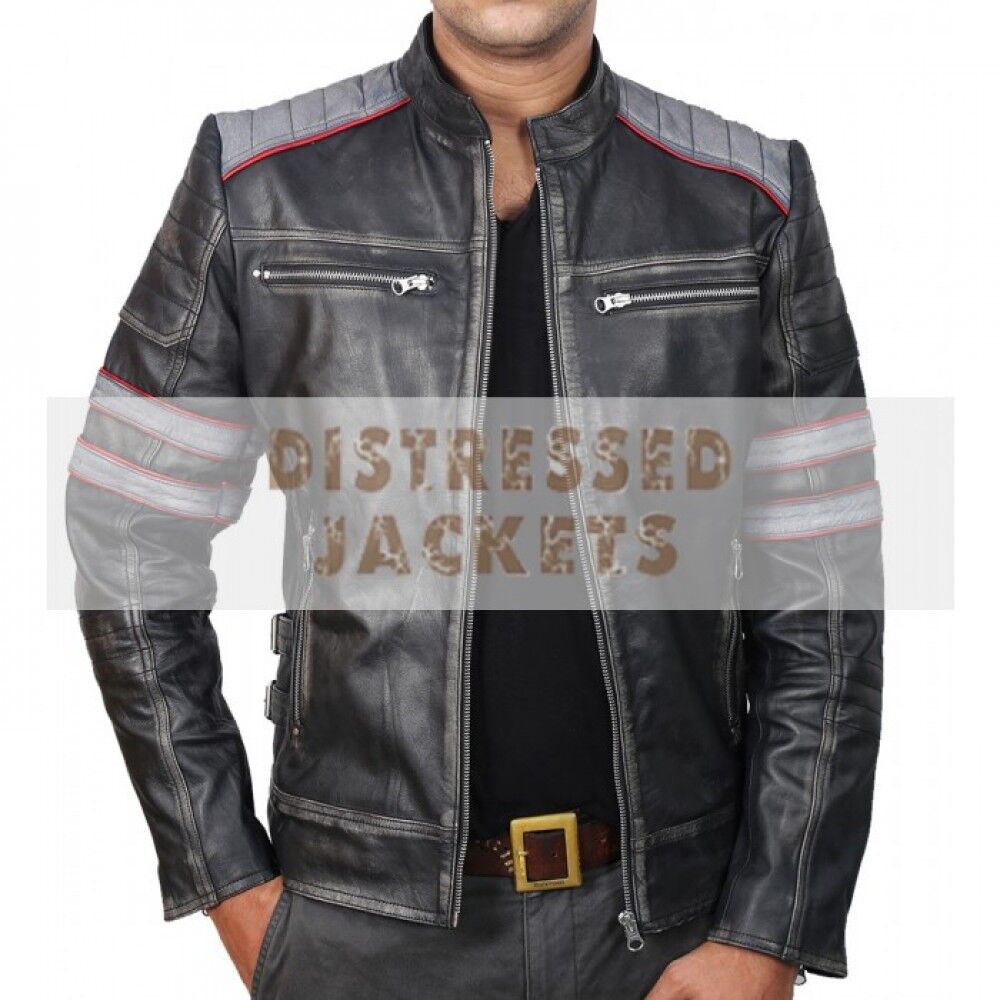 Retro Café Racer Double Stripe Black Leather Jacket Is Out For You:
Leather biker jackets are considered to be one of the most wanted attires. The distressed jacket lines have transformed largely to stay relevant with the modern times. It is worth stating here that these
racer double stripe black leather jackets
have always enhanced the overall style of the wearer. There is
diverse quality
of age, temperament and location in these leather jackets.
There was a time when leather jackets were not in access of everyone. They have been really expensive. The credit goes to the fashion designer these days that offer high-quality replicas of the genuine leather products. You will not regret buying the jacket in any manner.
The jacket has been equipped with stand collar paired with brass buckle closure
It has been adorned with four zippered pockets on the front of the jacket
There are snap cuffs along with the locker loon on neck
There is polyester lining on the sleeves
It has cotton body lining
The internal lining is equipped to enhance comfort and warmth for the wearer
Make sure that it becomes part of your wardrobe this season.
We are Selling our products In New York, Los Angeles, Chicago, Houston, Philadelphia, Phoenix, San Antonio, San Diego, Dallas, San Jose and all over the USA, UK, Canada, Australia, All Over the world.