Classic Diamond Mens Biker Dark Brown Jacket | Distressed jackets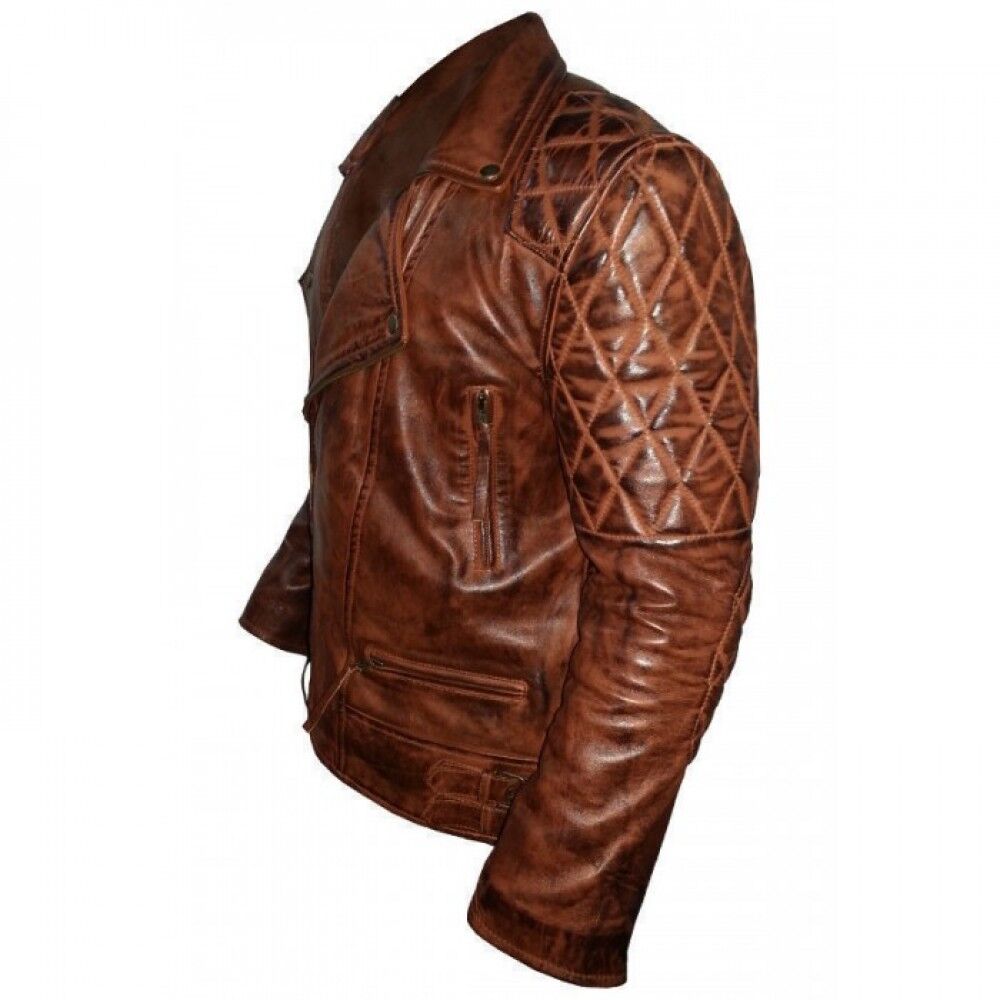 Diamond Men's Biker Distressed Brown Leather Jacket Is In Your Access:
Leather jackets have always been in demand. Just like all other attires, jackets also need to be carefully selected. It is the same case with shirts and trousers that we have to see if they look good on us or not. Jackets should be invested in to in the same manner. You need to see if their fitting is perfect or not. It is worth stating here that jackets have always been an important part of our wardrobes. To be specific, diamond Men's biker distressed brown leather jacket has always been in demand and same is the case today. It seems to remain there forever.
Some of the prominent features of diamond Men's biker distressed brown leather jacket are as follows:
The jacket is made of high-quality genuine leather
It has an internal lining to add to the comport of the wearer
It is exact replica of the original jacket worn by the American singer
There are pockets on inside and outside to ensure safety of the wearers valuables
You will not regret buying this wonderful piece of leather jacket in any manner for you or your loved ones. It is a must part of your wardrobe.
We are Selling our products In New York, Los Angeles, Chicago, Houston, Philadelphia, Phoenix, San Antonio, San Diego, Dallas, San Jose and all over the USA, UK, Canada, Australia, All Over the world.