Cafe Racer Quilted Distressed Brown | Distressed Jackets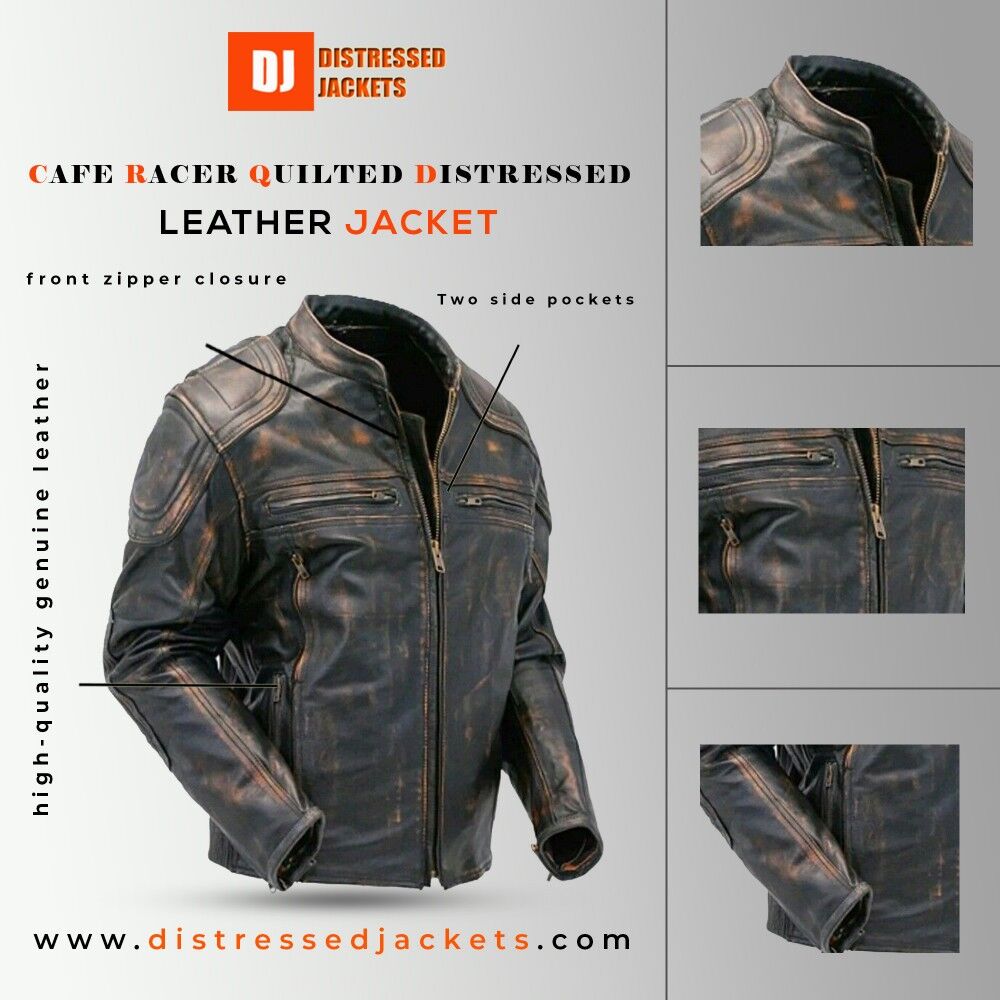 Buy Café Racer Quilted Distressed Brown Motorcycle Leather Jacket:
There was a time when leather jackets were not in access of everyone. They have been really expensive. The credit goes to the fashion designer these days that offer high quality replicas of the genuine leather products. You will not regret buying the jacket in any manner.
If you are in love with the racing biker's appearance of the past times, that were dresses in leather jacket, then you should buy
a
C
af
é racer quilted
distressed brown motorcycle leather jacket
.
This is your chance to buy this ultimate piece of leather jacket and wearing it. Eyes will turn to you as soon as you will
a
ppear in this piece of clothing.
It has been made with high-quality genuine leather
It has classical style and you may find minor difference between the real product and the picture
The jacket has been well equipped with an internal lining to add to the comfort and warmth of the wearer
It has a front zipper closure to prevent effects of extreme weather conditions
In short, you will not regret buying Café racer quilted distressed brown motorcycle leather jacket in any manner.
We are selling our products In New York, Los Angeles, Chicago, Houston, Philadelphia, Phoenix, San Antonio, San Diego, Dallas, San Jose and all over the USA, UK, Canada, Australia, All Over the world.