CAPTAIN AMERICA CIVIL WAR STEVE ROGERS Jacket | Distressed Jackets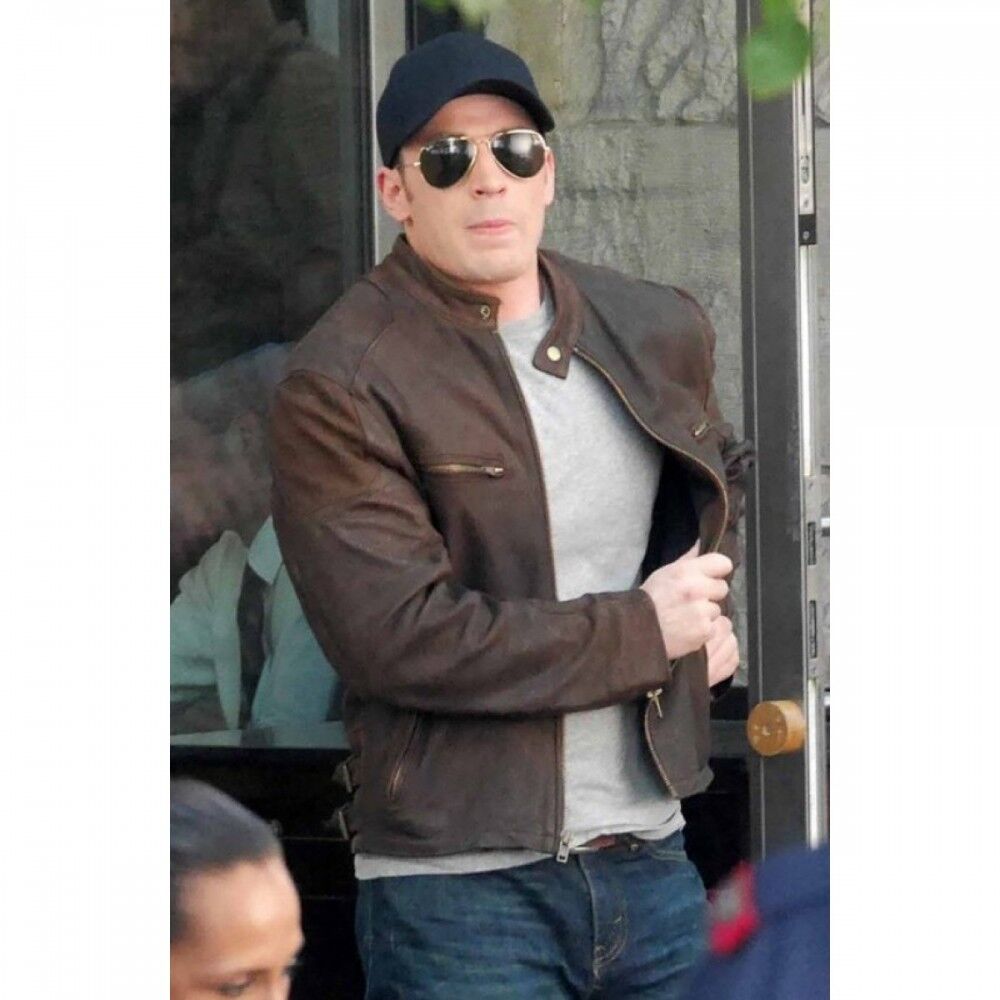 CAPTAIN AMERICA CIVIL WAR STEVE ROGERS JACKET:
The more we say about Chris Evans's role in Captain America: Civil War, the less it is. No wonder, the 37 years old did complete justice to the Captain America's role, owing to which, the image that creates in our mind the moment we think about Captain America is- his!
Apart from his acting and overall performance, something worth stealing the show was his killer physique that was alluring enough to make the audience go crazy!
Interestingly, his physique recalls us of some very trendy and classy jackets he dons from time to time, particularly his brownish black jacket that further enhances his cuts and makes him appear more breathtaking.
Well- if you agree to this- why not buy Captain America Civil War Jacket by
Distressed Jackets
- the one that is accurately customized in accordance with the one owned by our very own, Captain America?
Steve Rogers Jacket brings you:
High quality, authentic leather with viscose material covering the inside.
It has a front zip closure that perfectly goes along with a cool snap tabbed button collar.
The jacket further features 4 zip pockets on the external with two horizontal on each side of the chest and 2 slanting on each side of the waist.
but yes, the ultimate choice is yours!